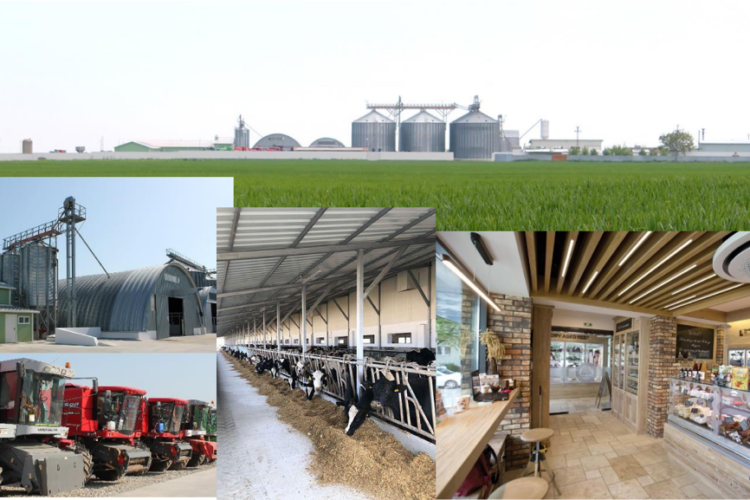 Started in the 90s, the holding has developed to an integrated agriculture family business:
3700 hectares of productive land
Conventional and BIO Certificated agriculture
Complete set of performant machines and equipment
10.000 tons grain storage capacity (2012)
Bakery / milling factory (2010)
FNC, feed production (2013)
Zootechnical farm – 500 cows and 400 sheep (2014)
11 hectares of super intensive orchard – apple and plums. Refrigerated spaces. Processing lines for jams and juices (2019)
Established brand for products
Own retail brand and shops
The group has integrated multiple business lines from huge land surfaces and crops, to storage and trade, processing as well as marketing and retail sales.
The land surfaces has irrigation possibilities, the farm has as strategy the value-chain integration vision, development of added value with a circular agricultural vision.
Expected valuation: 25 million EUR.
Note: Additional detailed information is already prepared and ready to be sent for qualified potential buyers, upon signing a confidentiality agreement.
More information: